Service Locations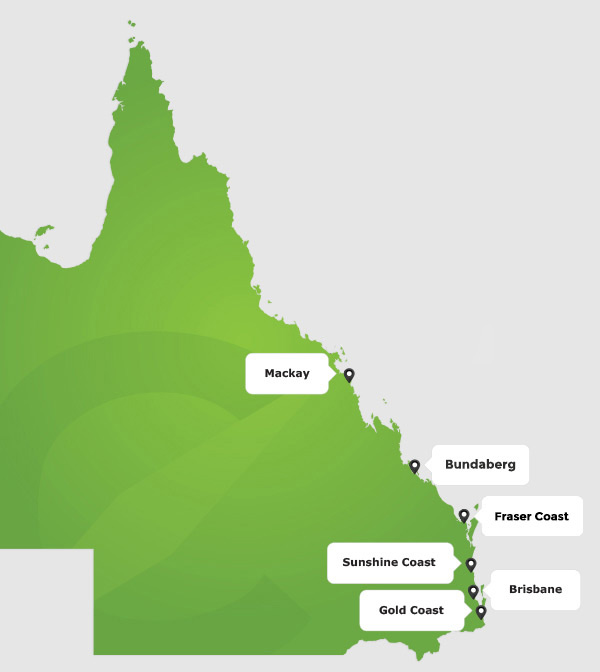 Compass Asset Management manages properties across Brisbane and South East Queensland, into the regional centres of Mackay and Bundaberg, and the coastal locations of the Whitsunday, Sunshine and Fraser Coasts.
A dedicated Leasing Consultant in each of these zones ensures that enquiry is handled efficiently resulting in minimal vacancy periods.
Our Head Office is a central administration area for all properties allowing for streamlined processes and proceedures - regardless of where your investment property is situated.