Service Locations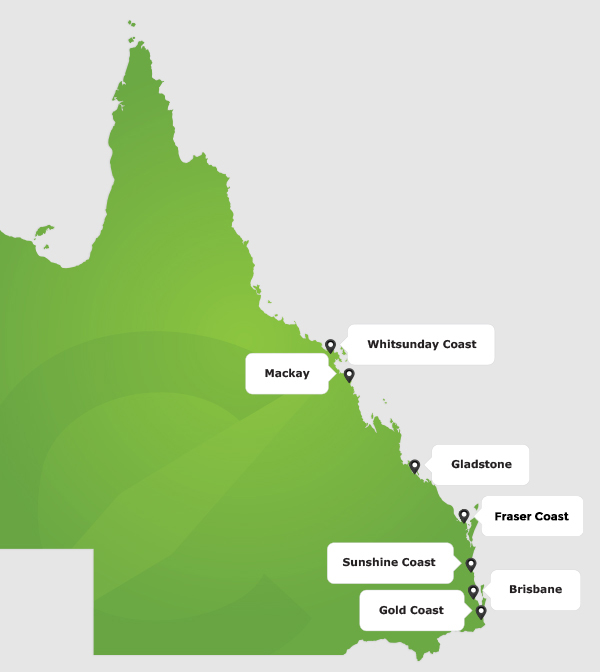 Compass Asset Management manages properties across South East Queensland, into the regional centres of Mackay and Gladstone, and the coastal locations of the Whitsunday, Sunshine and Fraser Coasts.
A dedicated Leasing Consultant in each of these zones ensures that enquiry is handled efficiently resulting in minimal vacancy periods.
Our Head Office is a central administration area for all properties allowing for streamlined processes and proceedures - regardless of where your investment property is situated.